Gender Stereotyping
Preventing Employment Discrimination of Lesbian, Gay, Bisexual or Transgender Workers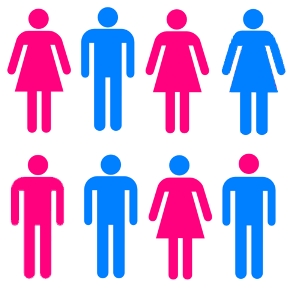 U.S Equal Employment Opportunity Commission
Facts About Discrimination Based on Gender Stereotyping
The EEOC enforces laws prohibiting discrimination based on race, color, sex, religion, national origin, age, disability, and genetic information, as well as retaliation for protected activity.
Although Title VII of the Civil Rights Act of 1964 does not explicitly include sexual orientation or gender identity, the EEOC and courts have said that sex discrimination includes discrimination because an applicant or employee does not conform to traditional gender stereotypes. For example, it is illegal for an employer to deny employment opportunities or permit harassment because:
a woman does not dress or talk in a feminine manner.
a man dresses in an effeminate manner or enjoys a pastime (like crocheting) that is associated with women.
a female employee dates women instead of men.
a male employee plans to marry a man.
an employee transitions from female to male or male to female.
A NOTE TO FEDERAL EMPLOYEES
Executive Order 11478, section 1 (as amended by Executive Orders 13087 and 13152) provides:
It is the policy of the government of the United States to provide equal opportunity in federal employment for all persons, to prohibit discrimination in employment because of race, color, religion, sex, national origin, [disability], age, sexual orientation or status as a parent, and to promote the full realization of equal employment opportunity through a continuing affirmative program in each executive department and agency. This policy of equal opportunity applies to and must be an integral part of every aspect of personnel policy and practice in the employment, development, advancement, and treatment of civilian employees of the federal government, to the extent permitted by law.
Lesbian, gay, and bisexual employees may file complaints under both the agency's Executive Order complaint process (for sexual orientation discrimination) and 1614 process (for sex discrimination), as these are separate processes.
U.S Equal Employment Opportunity Commission
Contact Us!
www.eeoc.gov
Toll Free 1-800-669-4000
TTY: 1-800-669-6820
Our mission is to stop and remedy unlawful employment discrimination.
Title VII Coverage for LGBT Discrimination
TRANSGENDER STATUS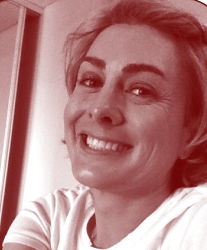 Discrimination against an individual because that person is transgender is, by definition, discrimination based on sex, and violates Title VII.
See Macy v. Department of Justice,
EEOC Appeal No. 0120120821
(April 20, 2012).
SEXUAL ORIENTATION

Title VII protects gay, lesbian and bisexual individuals against sex discrimination, which includes adverse actions taken because of a person's failure to conform to sex or gender stereotypes.
See Veretto v. U.S. Postal Service,
EEOC Appeal No. 0120110873 (July 1, 2011);
Castello v. U.S. Postal Service,
EEOC Request No. 0520110649 (Dec. 20, 2011).
The heart of the question is whether all Americans are afforded equal rights and equal opportunities, whether we are going to treat our fellow Americans as we want to be treated . . . Now the time has come for this nation to fulfill its promise.

- John F. Kennedy, June 11, 1963 Ensuring a level playing field
Ensuring a level playing field
U.S Equal Employment Opportunity Commission
Toll Free 1-800-669-4000
TTY: 1-800-669-6820
Revised August 2013